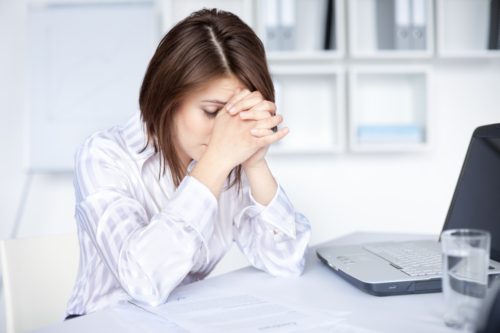 Gratitude in the New Year
Every year on New Year's Eve for the past ten years I have taken time to write out my goals for the new year. Over the years I have learned to write out my goals in each of six areas; personal, relationships, work/career, financial, relaxation/vacation, and health/fitness.
I learned that people who write down their goals are much more likely to achieve them. But this year feels very different for many reasons. It has been such a tumultuous year for our nation, and with the death of my father and my dog, there have been many months of grief for me personally. Because of this I am just not in the place of pushing forward and doing more. So many of us do too much to begin with, and so many people are struggling with the current state of anger, fear, and even hatred in our country, that this year I feel very strongly about starting the New Year by fostering gratitude, love, and happiness.
Therefore, this year on New Year's Eve, rather than creating more angst and "doing" by setting goals, I am going to take the time to write down a list of everything I am grateful for in each of my six areas. This way, I am generating nothing but feelings of happiness and love as I welcome in 2018.
I am setting an emotional tone that I will do my best to continue through the New Year. By generating these lists of what I am grateful for in my six different areas, I will have something to draw on during the year when outside influences creep in and I start feeling worry or dread.
If I feel my finances are not solid and I worry that there will not be enough money to pay my bills, I can change my mood instantly by pulling out my list of things that I am grateful about with regards to my financial health.
If I am angry with my partner for something she did or did not do, I will turn my thoughts and attention to all of the reasons why I am grateful for her. If I am starting to feel guilty about not getting to the gym, or about what I am eating, I will re-read why I am so grateful for the health that I have.
Think of the wonderful consequences that my gratitude lists will have. On an immediately level, I will be turning my negative emotional state into a positive one. Positive emotions have been shown to have powerful benefits on health.
Emotional vitality—a sense of enthusiasm, of hopefulness, of engagement in life, and the ability to face life's stresses with emotional balance—appears to reduce the risk of coronary heart disease, improve immune system function, reduce blood pressure, and even turn on genes that are associated with health. Studies show that if I am happy I perform better at work.
On a societal level, however, think of how far my simple actions of rereading my gratitude lists could go. By using my lists of the things that I am grateful for to stay in a happier emotional state, I will be better able to help others stay in a happier state as well. With more of us in an "attitude of gratitude" and joy, more of us would be leading well-balanced lives.
We wouldn't worry so much about the negative things that are happening in our country, because we would be focused more on all of the things that make us happy, rather than the things that make us worry. Heck, if enough of us figure this happiness thing out, we could have a major impact on the nation's well-being.
In our workplaces we would see employers creating positive working environments and in our healthcare systems we would have a greater focus on emotional and psychological well-being, not just physical health. In our communities we would have greater levels of trust and lower levels of crime, and in our government we would see the priorities of our leaders inspired to make policy decisions that improved happiness. We could have an entire revolution, and it all could start with a few simple gratitude lists.